Outstanding Features of Dr.Ozone D80S Industrial Ozone Machine High Capacity
Own new design, more convenient to use, bring high efficiency, stable ozone capacity & performance, good industrial anti-interference.
Integrated international standard cooling technology, prevent ozone loss during use.
D80S Ozone chamber is guaranteed by HSVN Global for up to 36 months along with a quality assurance policy refund of up to 111% for Ozone capacity.
The capacity of Dr.Ozone@ brand industrial ozone machines is verified by Vinacontrol- a reputable Vietnamese inspection agency
Advantages of Using Ozone in Aquaculture
Ozone has the ability to cause clumping or gluing suspended solids, thereby making conditions for removing them from water by filtration and sedimentation systems.
Ozone removes dissolved organic matters: Ozone changes the properties of dissolved organic matters (DOC) by oxidation and precipitation process which removes DOC by biological filtration and sedimentation.
Ozone converts the aquatic lethal nitrite to harmless nitrate compounds: Nitrite is very toxic to aquatic life. It is formed in the environment with high organic matter content, excess food, aquatic manure
Eliminate bacteria, mold, viruses and neutralize the pathogens spreading in water quickly.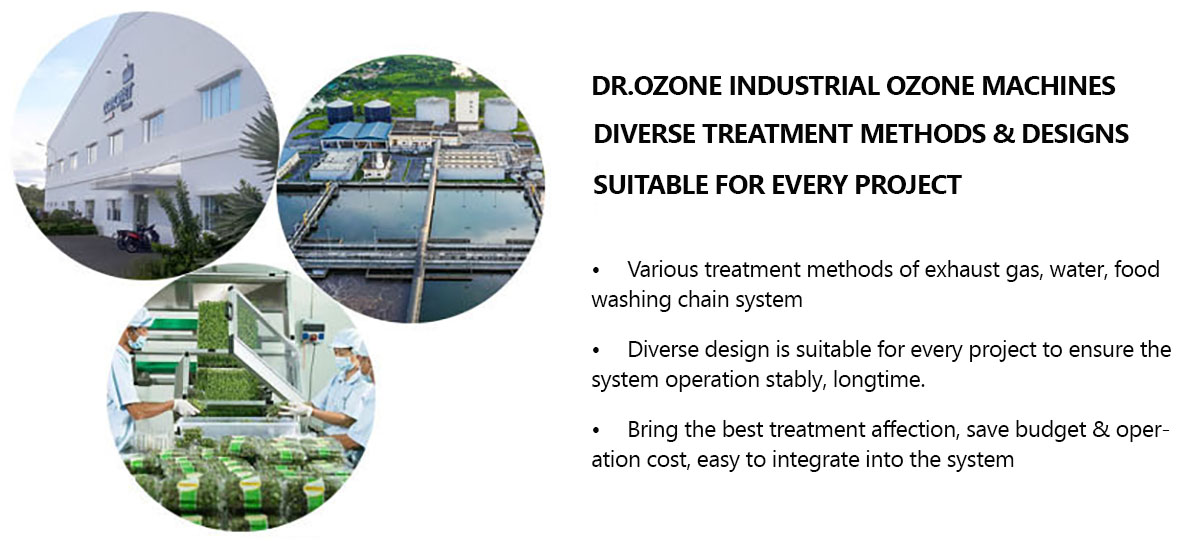 Application of Dr.Ozone Generator in Aquaculture Using Natural Seawater & Cyclic Filter System
Dr.Ozone D80S Industrial Ozone Machine is used in water treatment systems to help improve aquaculture water quality and increase productivity.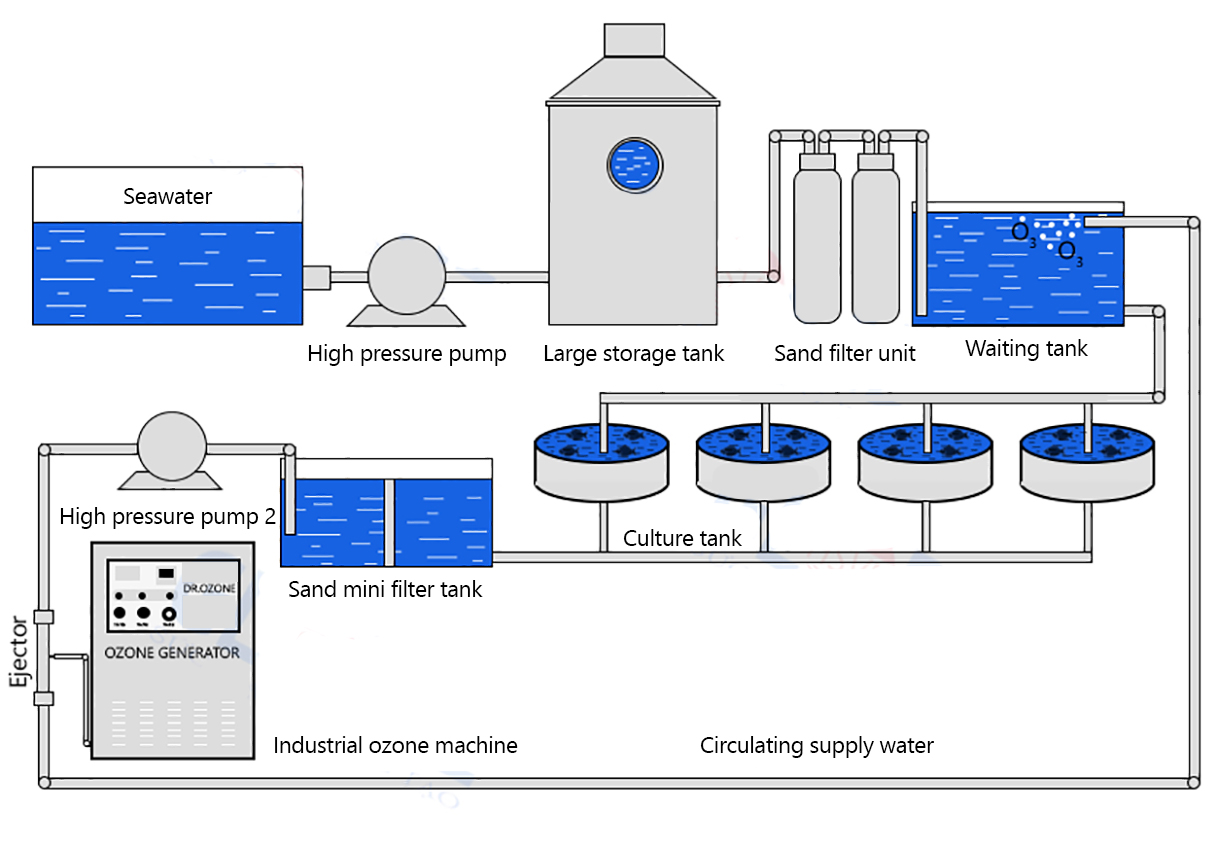 The variant model of the RAS aquaculture system using the original water source is natural seawater. The natural seawater is filtered through a sand filter for use. Water has been filtered for the 1st that will be put into a large tank, used cyclically for aquaculture tanks. The reused water will be quality controlled and treated with ozone.