Dr.Ozone D2 Industrial Ozone Generator new version 2019 owns Canadian technology platform integrates many new innovations of technology and engineering, become the dedicated industrial ozone generator bring "EFFECTION & STABILITY FOR EVERY PROJECT"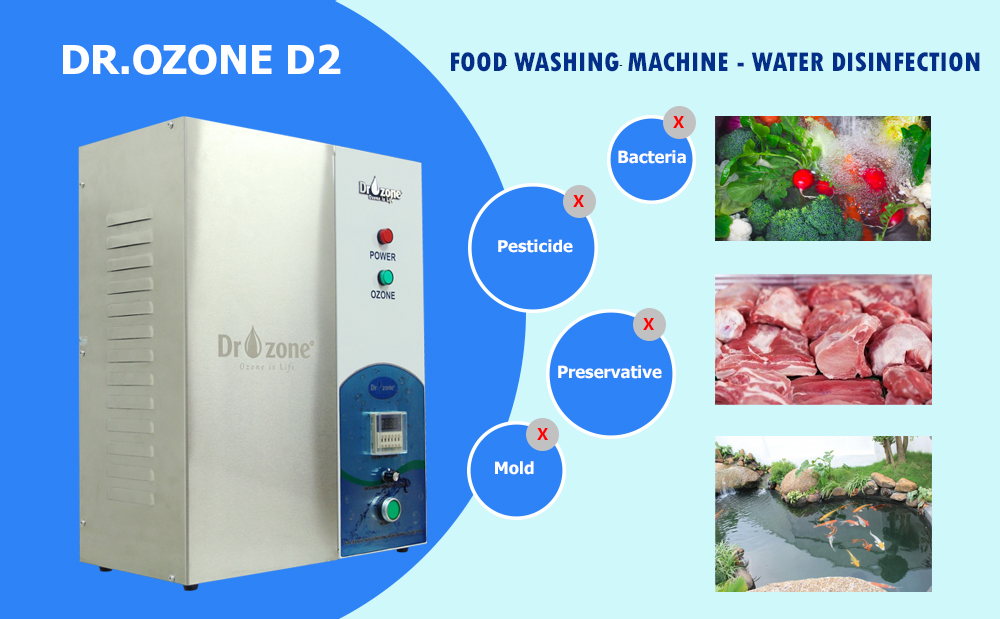 What are the outstanding advantages of

Dr.Ozone ® model D2

industrial Ozone machine?
Change the concentration & capacity of Ozone gas from 0g/h – Max 2g/h quickly by the flexible control potentiometer on the front panel.

·The Dr.Ozone D2 industrial Ozone generator uses Canada Auto-cooling technology – the most modern circuit fabrication technology at the present time. The technology has the effect of controlling the temperature and shutting down the entire machine operation if the temperature increases too high.
Adjust operating time according to the demand by using Timer, from 0 to 99h.
Inlet Air Filter helps separate moisture to dry the air, remove impurities in the air, better protect the launch chamber.
The application of Dr.Ozone D2 industrial Ozone generator 
The D2 industrial ozone generator is commonly used for food cleaning, food washing, water disinfection, wastewater treatment, gas deodorization process on a small industrial scale, or individual business households, schools, offices, export processing zones and factories.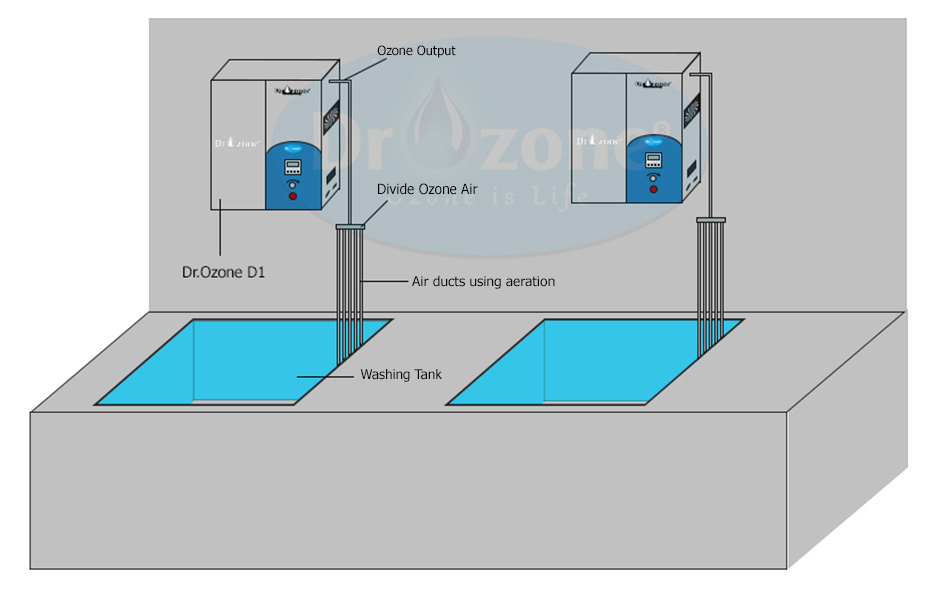 The model of washing vegetables and decontaminating food in schools by using Dr.Ozone D2
Structure details of Dr.Ozone D2 industrial ozone machine
Advantages of food decontamination treatment model by using the small & medium capacity Dr.Ozone industrial machine
Integrate easily into the system or use the available washing tank at schools, industrial kitchens, commercial kitchens…
Easy to use and operate.
High ozone concentration brings strong food sterilization ability.
Have a large percentage of dissolved ozone due to the use of divide.
Absolutely safe to use for a long time.
Cheap price! Dr.Ozone D2 is much cheaper than other models of integrating ozone technology into industrial food washing and cleaning lines.