Advantages of the Dr.Ozone Bacteria 4 Antibacterial Disinfection Machine: 
Mobility is the outstanding advantage of Dr.Clean Bacteria 4: The machine can disinfect on a large scale, disinfect everywhere, every corner, especially multi-room apartments or disinfect hotels, motels, resort areas, restaurants…
No chemicals needed: Operating costs are nearly minimized with the user not needing to add chemicals, replace chemicals or add disinfectants. Ozone gas is produced from direct natural raw materials, the pure oxygen in the air is passed through the Dr.Clean Bacteria ozone generation system and given into the environment.
Quick, convenient: The ozone machine has the ability to disinfect quickly, the disinfection time of the air in the room only lasts from 10 – 30 minutes/ room depending on the area & space of the room.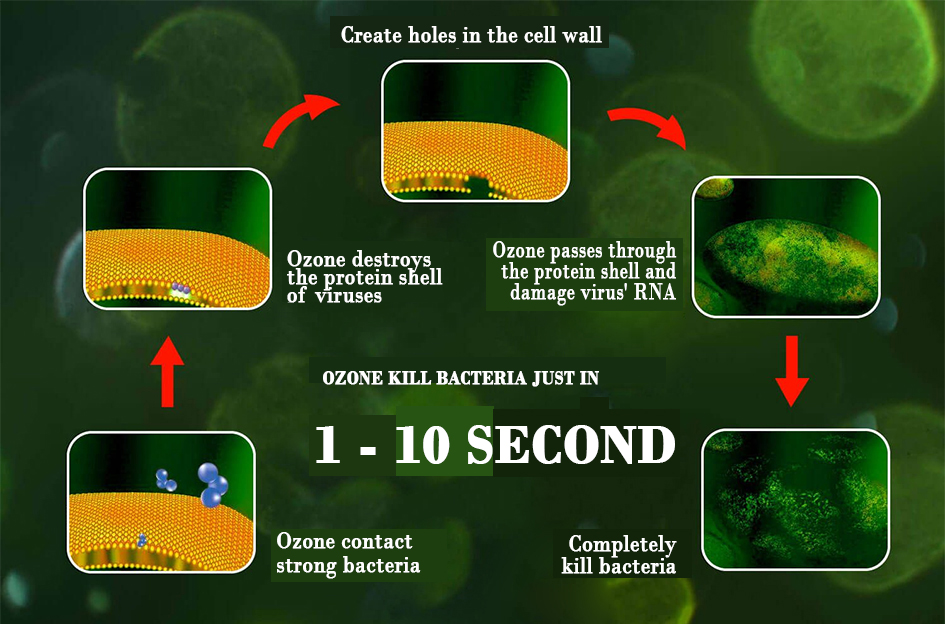 Ozone not only destroys bacterial cells, kills mold fungus and pathogens, but it also leaves no residues like other conventional disinfection methods.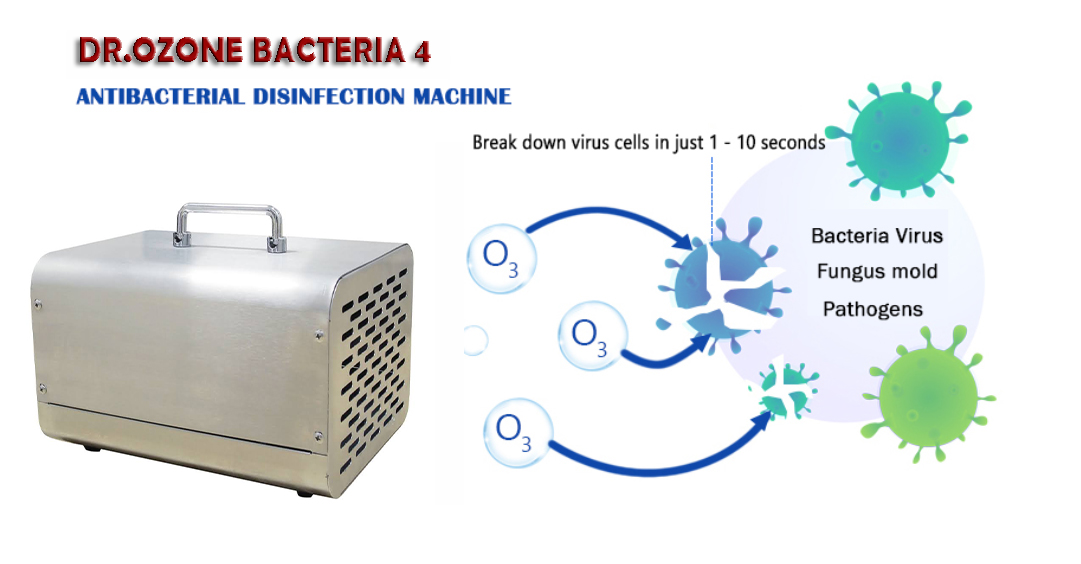 User Manual
Step  1. Plugin the power for the machine 220V/50HZ.
Step 2.  Adjust the operating time of the machine through Timer as the figure.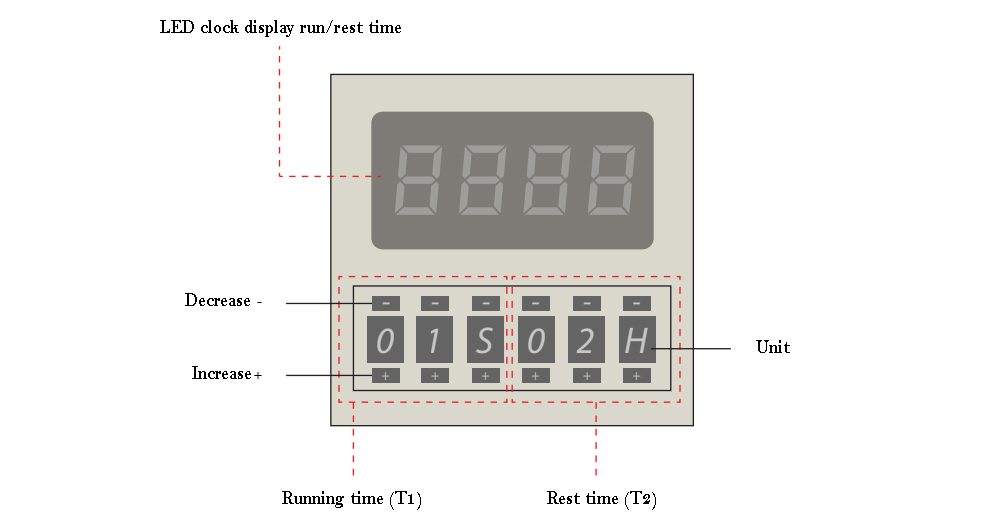 Note:
Unit: S (Second); M (Minutes); H (Hour).
(-) : Decrease or change units
(+) : Increase or change units
Example: Run time: 01S – Machine runs for 1 second; Rest time: 02H – The machine stops for 2 hours.
Timer operation mode
The running by Timed/ Circulation (cycle) mode:
When using the cyclic mode, the machine operates in cycles (RUN/REST) according to the time set by the user.
The mode is activated when running time T1 # 0 (Example, running time T1 = 15M = 15 minutes) and T2 #0 (Rest time T2 = 30M = 30 minutes), then the Dr.Ozone Bacteria machine will work continuously for 15 minutes, then the machine will turn off (STOP) for 30 minutes. After a 30-minute break, the machine will automatically turn on, run continuously for 15 minutes, and rest for 30 minutes. The cycle repeats continuously until there is a stop signal from the user.
The running by Rest mode:
The mode activates when running time T1 # 0 and rest time T2 = 0. For example, T1 = 20M, T2 = 0, the machine works for 20 minutes, then shuts down.
Step 3. Turn on the on/off switch to the machine operating according to the set mode.