Customer Information:
Customer name: Mr. Nguyen Van Chuong
Address: 83/26 Pham Van Bach, Ward 1, Tan Binh District, Ho Chi Minh City
Product: Dr.Air KT4000 Electrostatic precipitator for treating kitchen smoke
Quantity: 01 machine
Requirements: Treatment of dust and smoke from fabric cutters
Why handle fabric dust?
Fabric cutting machine is no longer strange to the textile industry. Today, a laser fabric cutting machine is also considered an important equipment in the production line. Along with the series of outstanding advantages that it brings, the fabric cutting machine has always been one of the most important equipment in the garment industry. However, also from this activity, a large amount of dust arises from the cutting stage. If fabric dust is not collected and treated, it will seriously affect the health of workers, increase the incidence of lung and respiratory diseases that reduce labor productivity, production quality and business efficiency.
If exposed for too long for a long time with dust, workers are susceptible to the following diseases:
Obstructed bronchi reduce air distribution
Damaged capillaries interfere with respiration
Damage to skin and eye cornea
More dangerous is it can lead to lung cancer
Effective dust treatment solution from Dr.Air
To put an end to the fact that smoke and dust from the cloth cutting machine are directly discharged into the environment, affecting the quality of life as well as the health of employees and the performance of the machines, mr.Chuong, the owner of the factory, contacted Dr.Air for solution advice.
The exhaust gas treatment system of the rubber fabric laser cutting machine includes:
01 Coarse dust separation water tank
01 Electrostatic precipitator used to treat smoke and dust mites
01 UV / ozone machine for odor treatment.
However, at present, due to insufficient investment funds, Mr. Chuong chose to deal with the fabric dust first. Currently, your system has a fan, so Dr.Air's technician advises you to use the Dr.Air KT4000 kitchen smoke treatment electrostatic precipitator in accordance with his fan capacity.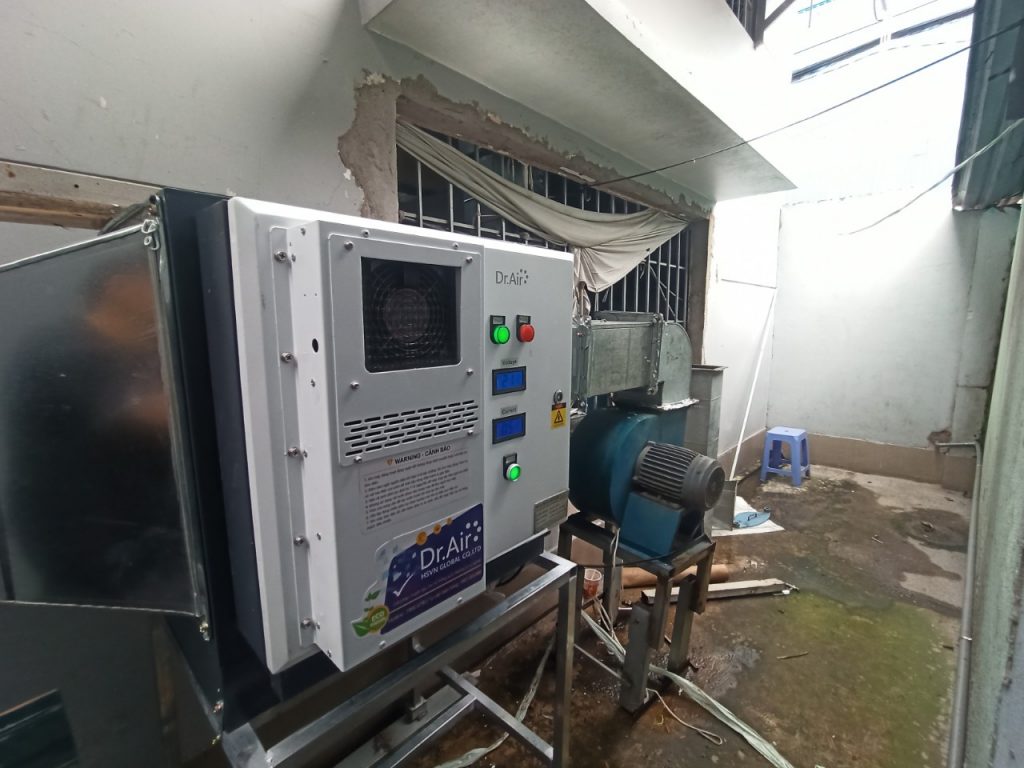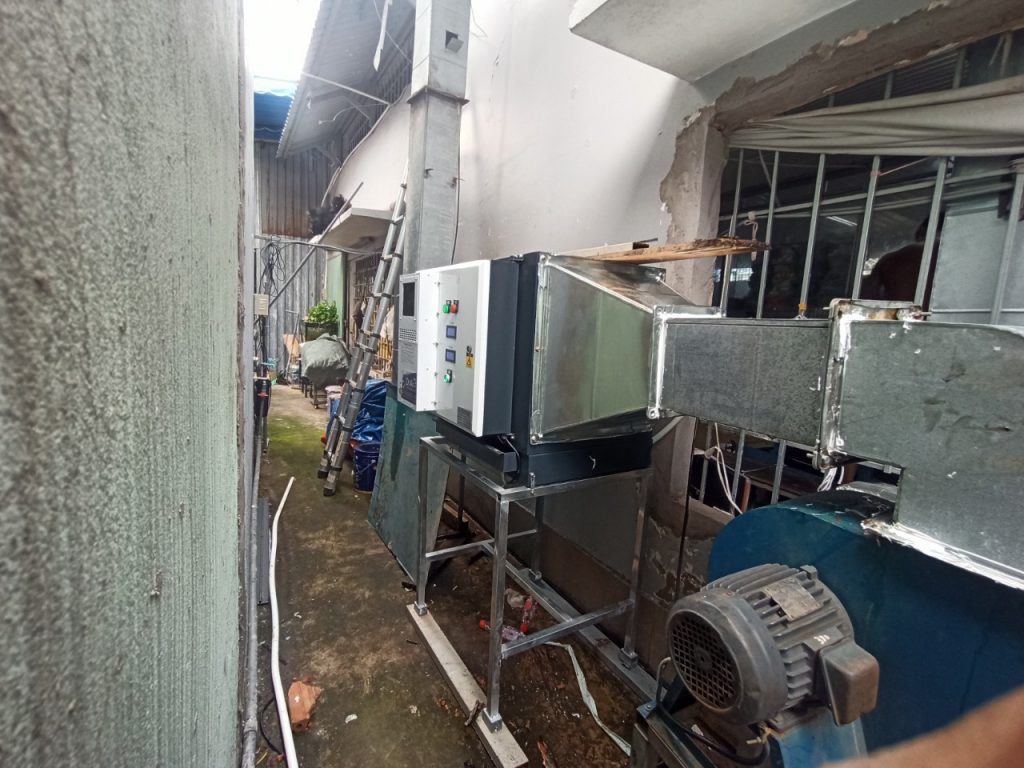 After completing the installation, we started the system and found that the pollution indicators were gradually reduced to meet the requirements of the customer, the amount of smoke and dust also was significantly reduced. The exhaust gas treatment system is installed without affecting or hindering the production process of the factory. Dr.Air engineers have handed over the system and given a few small notes to customers during use. Initial results make our customers extremely satisfied and reassured.
Based on the actual needs of every project and treatment system, we will provide an appropriate solution. Contact us today for the dust and smoke treatment solution, and optimize cost. Our technical team who are professional, experienced and knowledgeable will always ready to listen and answer all your questions. You can contact us any time via:
Dr.Ozone Headquarter
Address: No.30, Truong An Industrial Cluster, An Khanh Commune, Hoai Duc Dist, Ha Noi city, Viet Nam
Website: dr-ozone.com
Inbox us: Fanpage Dr-Ozone