Mr. Khiem – Represent of CA NAM technical production trading co., ltd – VSIP Quang Ngai contacted Dr.Air for the advice of producing a factory smoke odor treatment solution.
Customer Name: Mr. Khiem
Address: CA NAM Technical Production Trading Co., Ltd – VSIP Quang Ngai – No. 08 Huu Nghi Boulevard, Tinh Phong, Son Tinh, Quang Ngai
Products: 01 Dr.Air KT4000 industrial electrostatic precipitator (with manual), 01 Dr.Air UV5000 industrial odor treatment UV machine (with manual), 01 gas stamping pool
Requirement: Treatment of smoke and odors from EPE cutters, remove EPE cutter smoke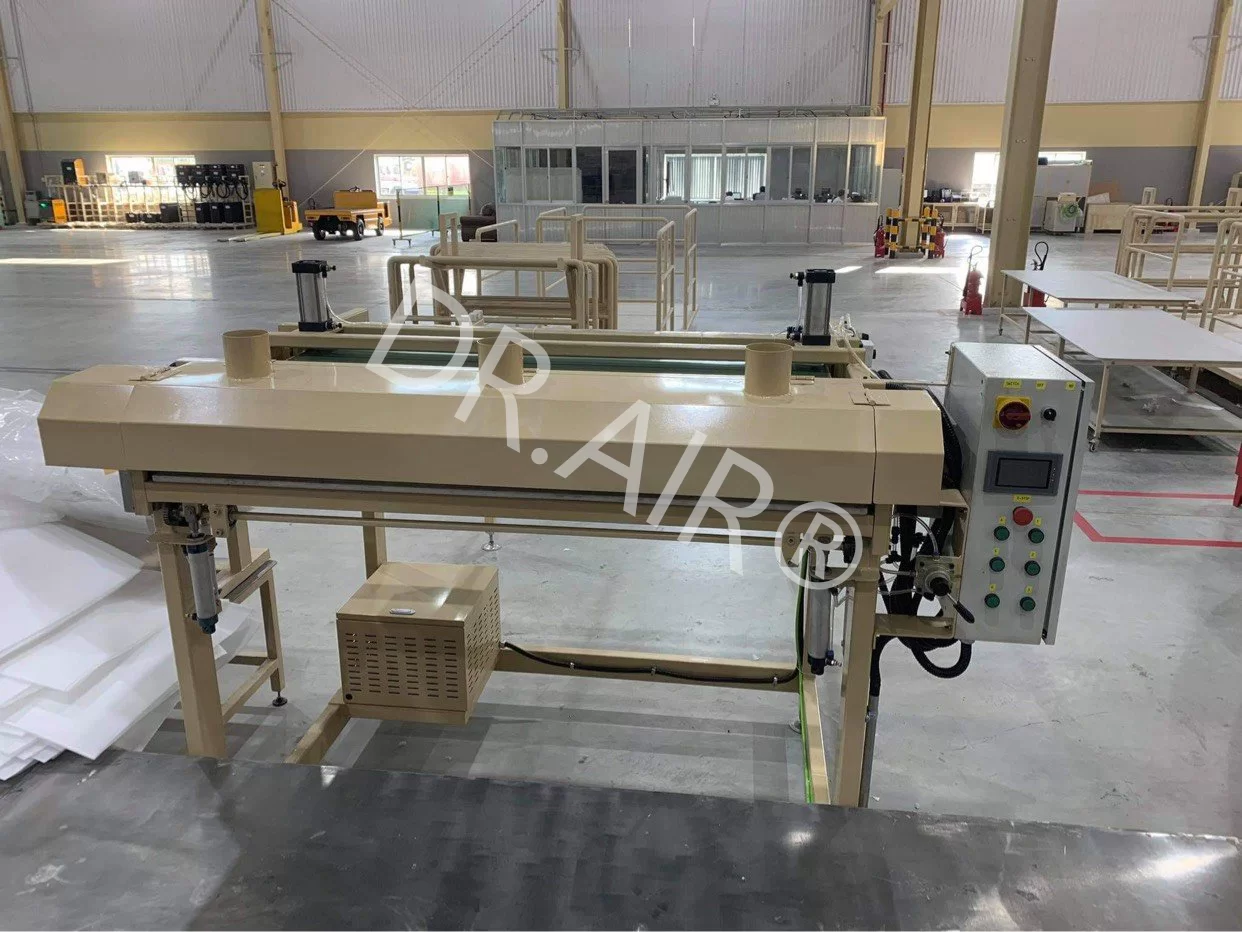 Through discussions with the customer, Dr.Air learned that the factory is currently using EPE cutters. EPE foam film is known as a new type of packaging, environmentally friendly. It is made from polyethylene plastic beads with low density, the inside of the membrane contains small gas particles, difficult to see with the naked eye. Our customers liken it to a plastic ball bag, used to cover sofas.
When the cutter is operated, the heat cooperates with this membrane to create smoke and unpleasant smells, especially when the factory is equipped with fans, so the harmful gas is spread even more. Smoke and odors are released from 3 yellow throats (illustrated in the actual project pictures) and the output is phi 150. Mr. Khiem is currently in need of an effective treatment solution to the space no longer has an unpleasant burning smell.
The solution comes from Dr.Air – the Prestige and quality exhaust gas treatment brand
After discussing the process, our technicians quickly offered a reasonable and effective consultation plan for the customer. First, it is necessary to connect 3 output exhaust pipes to the common system, then, treat the exhaust through the following stages:
Use a smoke-extinguishing pool to cool down
Using the KT4000 electrostatic filter thoroughly treats smoke and part of the odor problem
Using UV5000 machine to thoroughly treat the residual odor
The 4000m3/h flow fan sucks gas out
Actively contacting Mr. Khiem to stay close to the project that Dr.Air has implemented, we received positive feedback after machines completed the installation and stable operation for a time. After completing the installation of the above system, the output gas originating from this factory no longer has a burning smell, the amount of smoke is effectively treated as committed.
Customers wishing to order or learn more about our products, please contact us via Chat Box or hotline (+84) 0901856888 for a free consultation and quick quotation.