Customer Information:
Customer Name: Mr. Phuoc Loc – Manager of Mimosa Hotel
Address: No. 297/15 To Hien Thanh, Ward 15, District 10, HCM city
Product: Dr.Ozone Clean C2 Deodorizer
Requirements: Deodorize 10 hotel rooms, each room area is 20-30m2
Located at 297/15 To Hien Thanh, Ward 15, District 10, HCM, Mimosa is a modern hotel with luxurious architecture and high-class equipment. The hotel is a favorite choice of customers, the number of visitors is relatively large and regular. That also gives the housekeeping staff a difficult problem in cases where guests need a room urgently but still have a bad smell that has not been cleaned up yet. That's why, the secret to deodorizing a hotel room in an instant and still being effective is absolutely necessary for the staff here to best handle their work.

Quality hotel deodorizer from Dr.Ozone® brand -Dr.Ozone Clean C2
Mimosa Hotel trusted to choose Dr.Ozone Clean C2 machine to deodorize hotel rooms.
Features & Characters of Dr.Ozone Clean C2 Deodorizer:
Removes all uncomfortable smells and odors in just 15 minutes – 95% effective, especially stubborn odors such as cigarette smoke, pet odors, toilet odors, food greasy odors, wastewater odors, indoor paint smell, air conditioner smell v.v.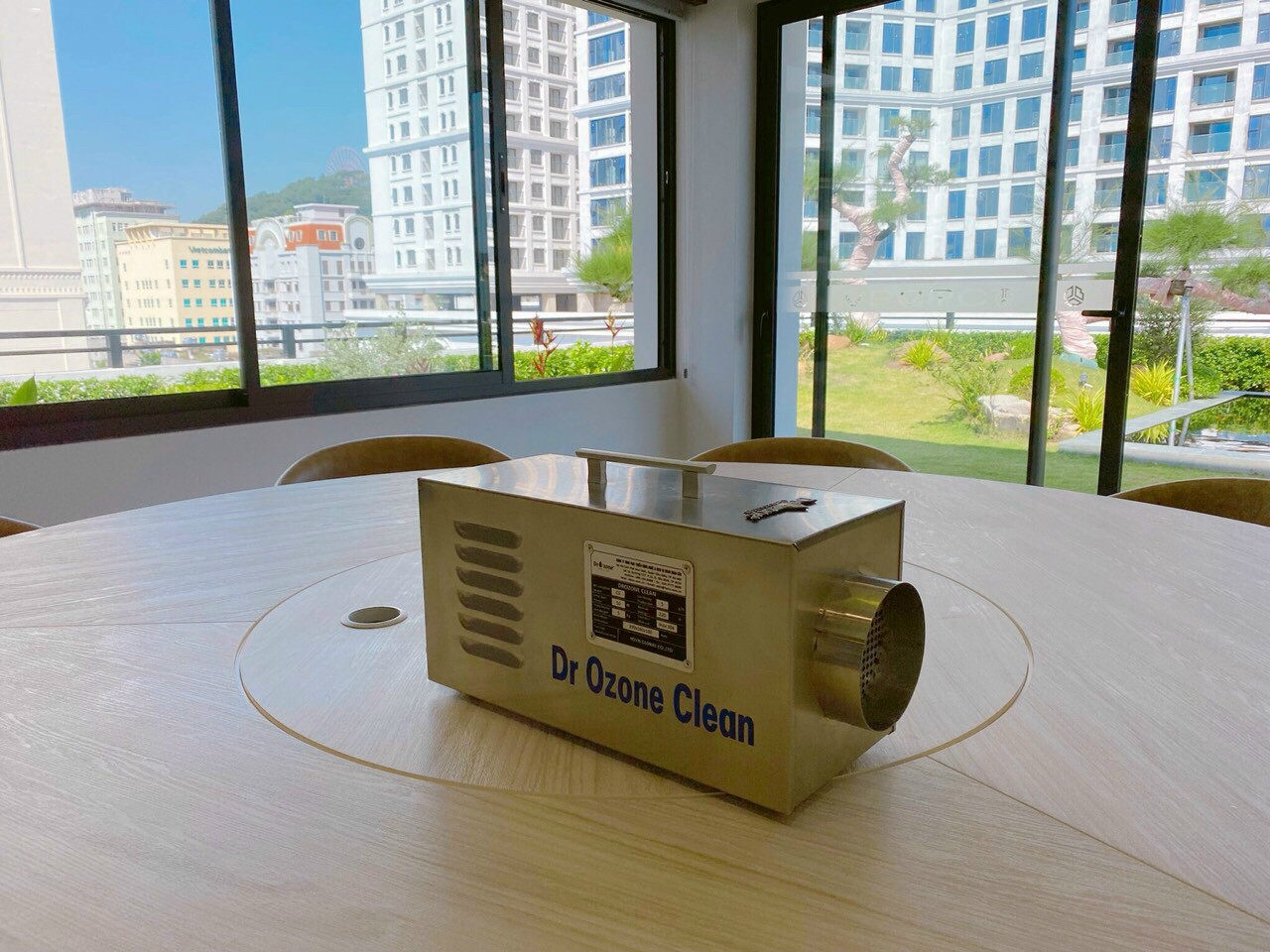 Disinfect, remove mold and prevent viruses that cause respiratory diseases
Decompose volatile poisons such as acetone, alcohol, benzene, methane, lead, mercury, etc.
Adding more oxygen to the air helps to keep the air fresh and comfortable
The operation principle of the Dr.Ozone Clean C2 deodorizer
When the deodorizer works, the exhaust fan will suck the outside air into the machine, separate the oxygen gas in the air, and put it into the ozone generating chamber. Here the oxygen components (O2) in the air linked to O components are formed into ozone atoms (O3), then the O3 atoms are taken out into the air to eliminate odors.