Customer Information
Customer Name: Ms. Huong – Owner of the Bar at Vinhomes Ocean Park
Address: S21501S16 Building, Vinhomes Ocean Park, Da Ton, Gia Lam district, Hanoi
Product: Dr.Air KT4000 industrial electrostatic precipitator
Quantity: 01 machine
Requirements: kitchen exhaust cleaning for Bar
Owning a prime location, Vinhomes Ocean Park is located at the golden intersection of Gia Lam (Hanoi) go with high-class facilities. This place has become a new urban center with outstanding development in the heart of the Vietnam Capital.
Plan to open a bar at S21501S16 Building, Vinhomes Ocean Park, Ms. Huong contacted us to plan the installation of electrostatic precipitators to handle the smoke.
What Is Electrostatic Precipitator Air Purifier?
There are many different solutions for treating kitchen exhaust. However, achieving the highest kitchen exhaust cleaning efficiency requires a scientific device with a suitable operating principle.
An electrostatic precipitator is a system that filters out small dust particles from the air flowing through the filter chamber, on the principle of ionization and separates dust from the air when they pass through an area with a large electric field. Small and light dust particles suspended in the air are passed through a filter chamber with polar plates. On the poles, we supply high voltage DC from a few tens to 100kV to form a large electric field. Dust particles, when passing through a strong electric field, will be ionized into negatively charged ion molecules, then move towards the anode plate and stick to that pole plate.
Electrostatic Precipitator Air Purifier Treat Smoke Removal for Bar
The Dr.Air electrostatic precipitator operates in series, not in a parallel configuration. Instead of using a side-by-side design, Dr.Air electrostatic precipitator air purifier to treat smoke removal for the bar is a combination of 2 separate stages of collecting and generating an electric field (particle loading). This allows the system to have more time to ionize the air, smoke and dust, small particles have enough time to accumulate to form larger particles, increase the filtration capacity, the treatment efficiency is over 98%.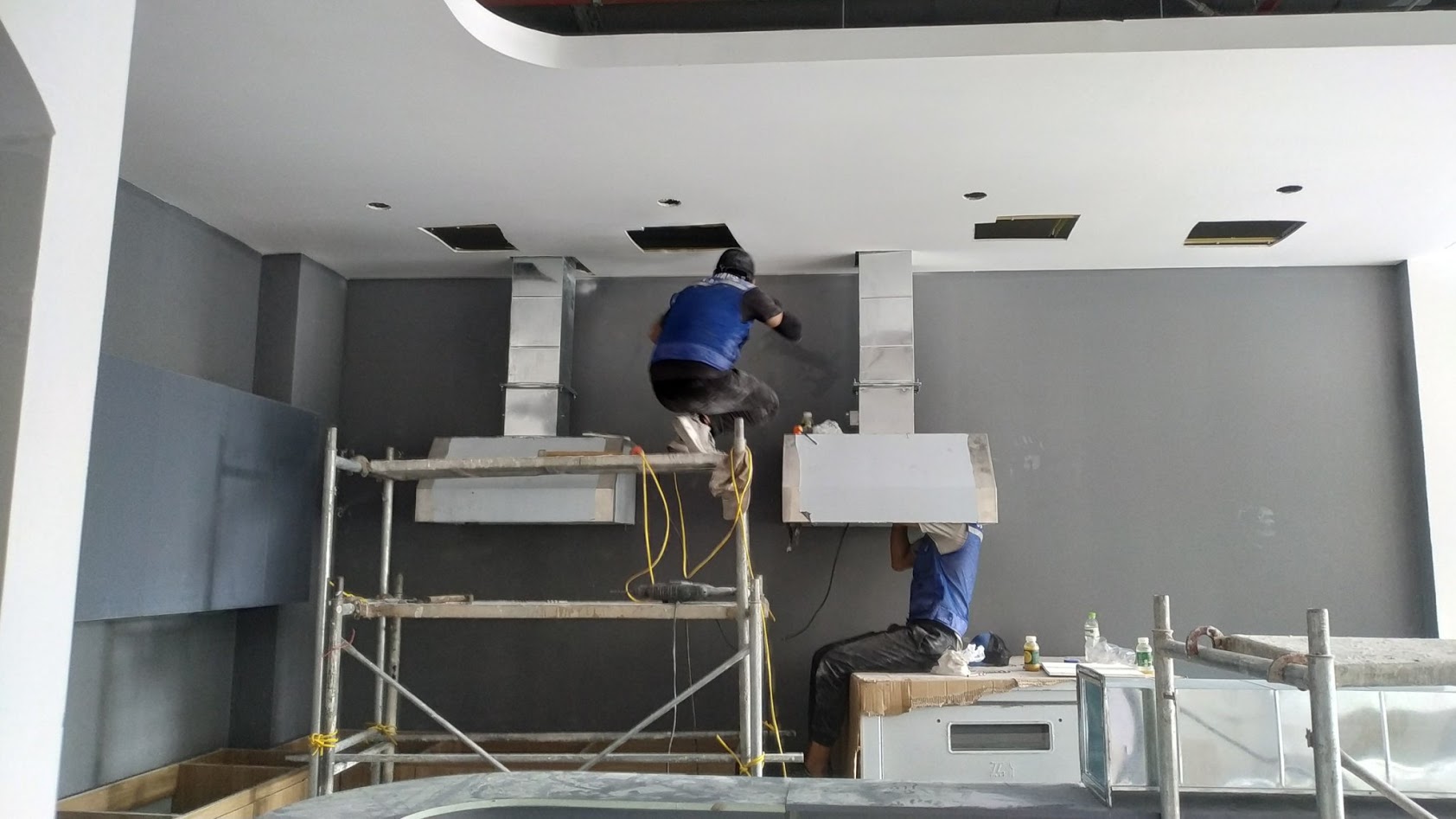 The machine is installed carefully and quickly, without breaking the inherent structure at the investor's business premises. After the process of installation and put into operation, stable operation, high-efficiency smoke treatment, ensuring compliance with regulations before discharging to the outside environment.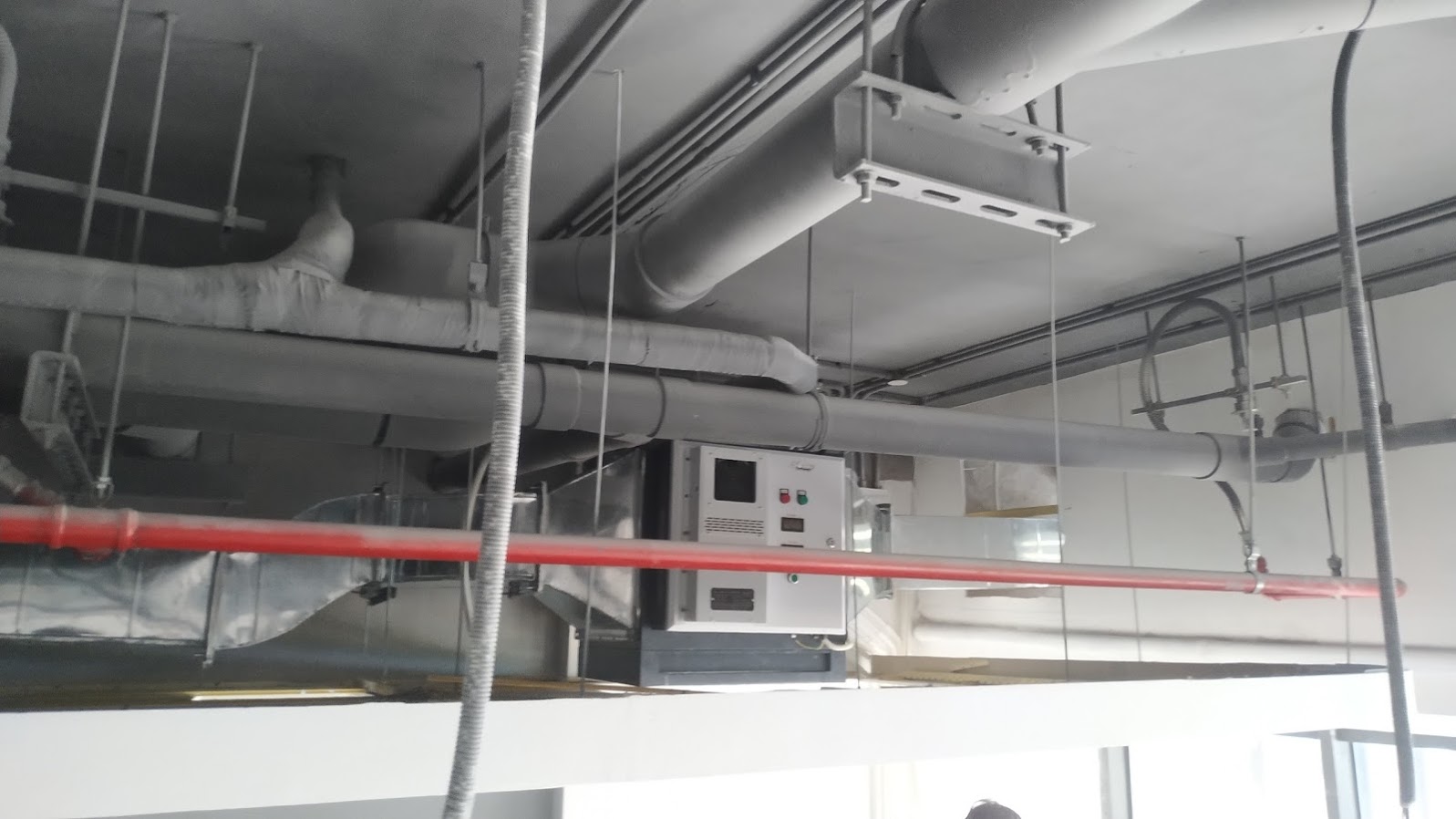 Based on the actual needs of every project and treatment system, we will provide an appropriate solution. Contact us today for the best air purifier treatment solution, optimize cost. Our technical team who are professional, experienced and knowledgeable will always ready to listen and answer all your questions. You can contact us any time via Chat Box or Messenger:
Dr.Ozone Headquarter
Address: No.30, Truong An Industrial Cluster, An Khanh Commune, Hoai Duc Dist, Ha Noi city, Viet Nam
Hotline 24/7 Customer Service: (+84) 0901856888
Website: dr-ozone.com