Dr.Ozone food sterilizer will help you save time in preparing food and above all, ensure that the food is always "clean" and "safe" for you and your family to use in daily meals.
With the desire to bring more beautiful life to everyone, Dr.Ozone has diligently researched and successfully produced the multi-purpose fruit and vegetable washing Dr.Ozone machine specializing in food decontamination – Application of Canada's ozone technology.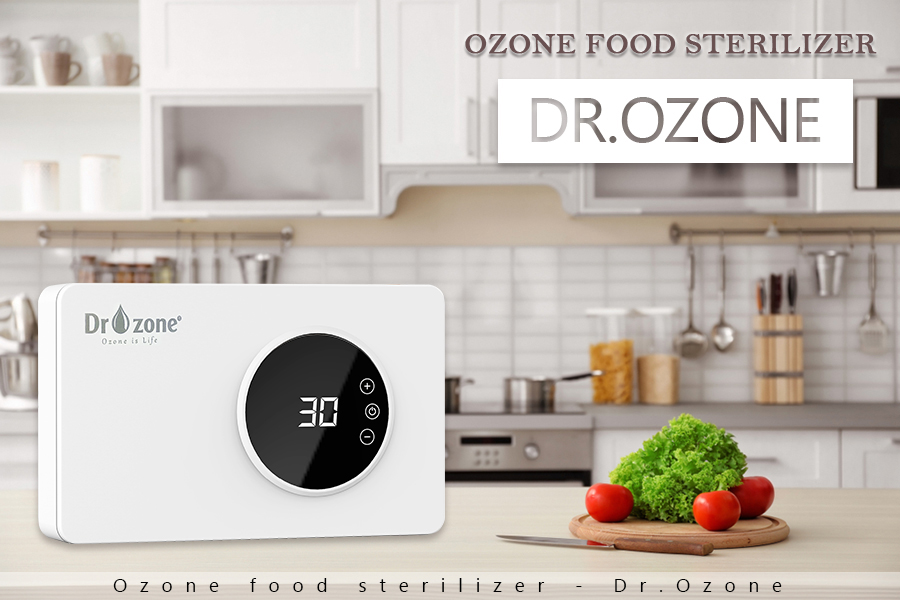 Applications of Dr.Ozone Small Capacity Ozone Generator – Food Sterilizer
Besides the ability to sterilize food, Dr.Ozone food sterilizer can also supply multi-purpose applications such as deodorizing pets, sterilizing milk bottles, making antibacterial face wash water., etc.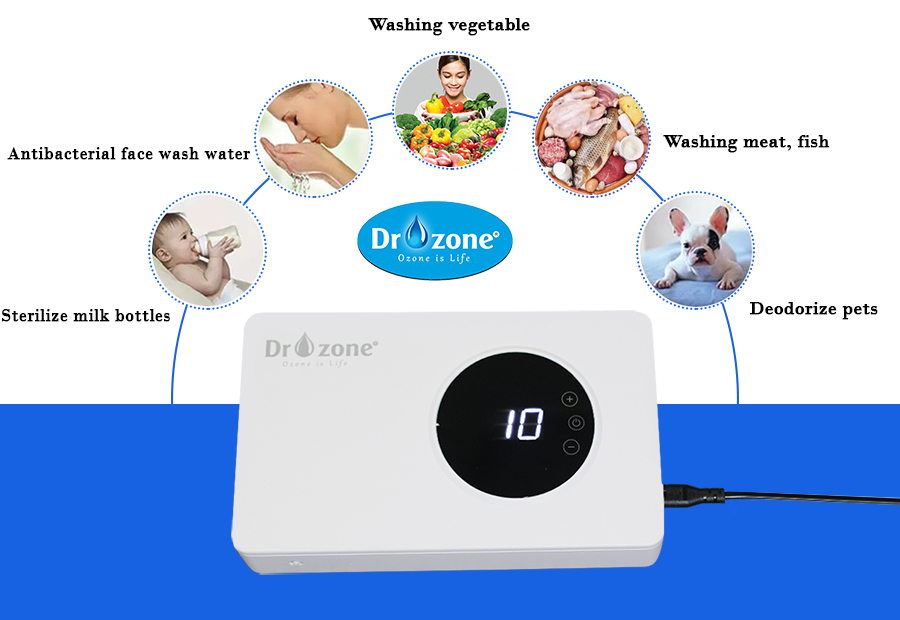 The External Structure Of Dr.Ozone Food Sterilizer
Advantage of Dr.Ozone Machine – Food Sterilizer
The machine is researched and manufactured based on the Ozone technology of Canada – The country with a developed Ozone industry at the TOP in the world.

Dr.Ozone fruit washing machine uses air-drying technology to create completely pure ozone to improve the efficiency of sterilization and detoxification.

The machine has two ozone nozzle faucets, so it is extremely convenient, at the same time can process vegetable fruits and meat fish at the same time separately without waiting, so it saves more time for housewives.